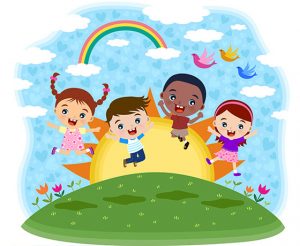 Welcome to
Harbour Bears!
The team at Harbour Bears would like to welcome you to our website, providing you and your little one relevant and up to date information on what's happening at Harbour Bears Pre-School.
Harbour Bears Virtual Tour
As we are unable to host an open day we hope you enjoy our virtual tour!
Looking for Pre-School Education?
Harbour Bears Pre-School could be the right place for your child to learn and grow.
Meet The Team
Pre-School Leader and Early Years Specialist
Northern Health and Social Care Trust Inspection Report
23rd May 2022
Harbour Bears Pre-School were recently inspected by the NHSCT and we would like to share with you some of the comments from our report.
"The setting offers children an excellent standard of care with staff having a sound knowledge of the pre-school age and stage of development. Resources inside and outside are of a fantastic standard and the range of activities is excellent for encouraging different physical and social skills. It is evident that there is a great deal of effort put in to this setting's daily running."
Harbour Bears is registered with easy fundraising. Click the link below to find out how you can help raise funds for Harbour Bears at no additional cost.
What the parents say
"Two of my three children have completed their pre-school education at Harbour Bears. My third child has his name down to attend in the future. Harbour Bears has a strong ethos with the children and their best interests at the centre of it. Fiona and the girls display excellent pastoral care and strive to help each child begin to grow into the best version of themselves."
"Harbour Bears is an excellent pre-school. Staff are friendly and can't do enough for the kids that attend. Thank you, the hard work is appreciated."
"The staff go above and beyond for the children. I'm not sure any more can be asked for. I am eternally grateful my child was able to be part of a wonderful school."
"Have nothing but positive feedback of Harbour Bears and the time and learning invested with my child."
How To Enroll Your Child?

If you would like to register your child  to Harbour Bears then please download and complete the registration form below and attach it to the contact form underneath.